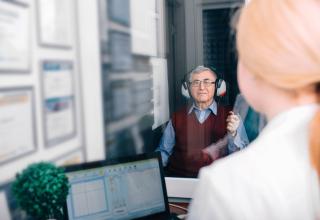 Learn More About the Hearing Services We Provide
Elite Hearing Centers in South Carolina, North Carolina, Georgia, Wisconsin, and Florida provide comprehensive hearing aid services, including hearing tests, insurance processing, and hearing aid consultations, programming, maintenance, and repair. Schedule an appointment today.
Hearing Tests and Hearing Aid Consultations
During hearing testing, we will determine the extent of any hearing loss for each ear, identify any likely causes of hearing loss, and if needed, discuss hearing aid solutions. During the hearing aid consultation, we will discuss options that include invisible hearing aids, rechargeable hearing aids, Bluetooth enabled hearing aids, and more. Some of the more popular brands we carry include Phonak hearing aids, ReSound hearing aids, Signia hearing aids, Widex Hearing Aids, and Starkey hearing aids.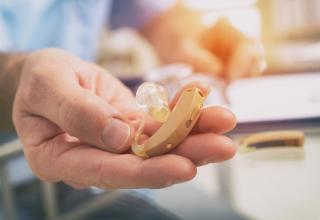 Hearing Aid Insurance
Our hearing aid centers are equipped to file claims with your hearing aid insurance company directly to save you time and hassle. We will handle the entire claim so that you can focus on enjoying your newly improved hearing.
Hearing Aid Programming, Maintenance, and Repair
Once you've been fitted with your new hearing aids, even if you bring them from a different hearing center, we perform hearing aid programming to ensure they are running smoothly and each feature is optimized to meet your needs. Hearing aids will eventually require some minimal maintenance and repair that we provide when needed.

Make an Appointment
At Elite Hearing Centers, we are ready and eager to help you improve your life through better hearing. We carry the best hearing aid brands and provide professional service to ensure your needs are met. Contact us today to schedule an appointment.
FREE Hearing Tests
Improve Your Quality of Life by Scheduling a Free Hearing Test
The purpose of a test for hearing loss is to determine not only if you have hearing loss, but how mild or severe it is. A thorough hearing test can also help define the type of hearing loss you have: conductive, sensorineural, or mixed, and whether it will respond best to medical treatment or hearing aids. Elite Hearing Centers' specialists are equipped with the latest technology and are trained to provide an accurate, professional, and thorough hearing evaluation.

The Importance of Regular Hearing Tests
With age, hearing loss becomes more likely. About 14% of people ages 45 to 64 have some degree of hearing loss, but that rises to more than 30% among people who are 65 or older. Because your hearing can change over time, experts recommend hearing testing every 10 years until age 50 and then every 3 years after that. Your ability to hear impacts your ability to connect with people, things, and the world around you.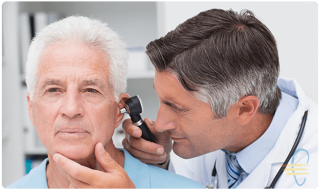 Types of Hearing Loss
Part of managing your hearing health is understanding your hearing loss. There are two primary types of hearing loss: sensorineural and conductive. It is also possible to experience both types and experience mixed hearing loss. Sensorineural, or nerve deafness, is hearing loss caused by a problem with the nerves that control hearing and/or the structure of the ear. This hearing loss is usually permanent and can vary in severity. Conductive hearing loss is caused by a blockage of sound transmission through the ear. This type of hearing loss can occur at any point in life and is often caused by ear infections or fluid in the ears. This type of loss is usually treatable. Patients can also experience a combination of these types of hearing loss.

When to Get a Hearing Test
Beyond the recommendation to have your hearing tested every 10 years until age 50 and then every 3 years after age 50, it is important to frequently self-evaluate your ability to hear and connect with those around you. If you are asking others to repeat themselves more frequently, have a harder time distinguishing conversations from other noises, or are unable to effectively communicate on the telephone, it may be time to schedule an appointment to test your hearing at Elite Hearing Centers.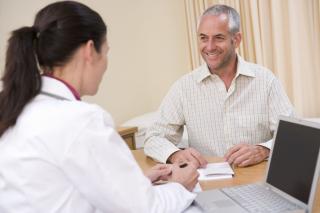 FREE Hearing Consultation
A vital first step in the journey to better hearing
A hearing consultation with your Elite Hearing Centers Professional is a vital first step in the journey to better hearing. We start with a systematic review of past medical history, especially as it pertains to a family history of hearing loss. We're also looking for the etiology or cause of the hearing loss, including any work or recreational noise exposure, any medications prescribed by a medical doctor to cure past illnesses, and any visible structural damage to the hearing mechanism. Following the completion of a medical history, a thorough otoscopic examination of your ear canal & eardrum is performed. Potential problems include:
Excess earwax, which can build up and obstruct the ear canal, preventing sound from reaching your eardrum.
A foreign object or matter in the ear canal.
Any anomalies, such as perforation of the eardrum or possible fluid build up in the middle ear will require a referral for medical attention.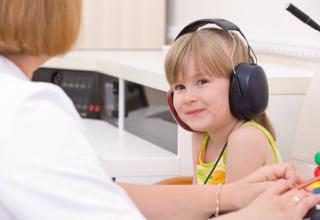 Next, an audiometric threshold test is performed using state-of-the-science diagnostic equipment. A series of pure tone sound signals presented at varied loudness levels and frequencies to determine the nature and extent of the hearing loss.

Following the pure tone test and otoscopic examination, a word test will be used to test for speech understanding or discrimination. After the fitting and, this same word list is presented while wearing the hearing aids to ascertain the potential improvement in speech understanding when amplification is used.

Finally, we document the results on an audiogram form to visually depict the patient's hearing loss thresholds and speech discrimination scores if a hearing loss is found. The Hearing Professional then carefully explains the results to the patient, suggest the best course of action to treat the problem, and preview any potential difficulties you can expect if the hearing loss isn't treated.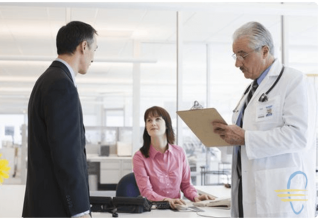 FREE Insurance Processing
Have insurance coverage? Let us handle the claim process! If you have Insurance coverage for hearing aids our helpful Patient Care Coordinators will file the claim with your insurance company directly and save you time and hassle. We will handle the entire claim so you can focus on the benefits of your new hearing aids!
Are Hearing Aids Covered by Health Insurance?
Unfortunately, hearing aids aren't usually covered by general medical insurance. While some employers offer optional hearing coverage, the reality is that coverage will vary by plan and state of residents. To know for sure whether you're covered by hearing aid insurance, you'll need to analyze your specific policy. Browse a copy of your plan online or call your provider to learn more about your benefits. Here are a few things to remember about hearing aid coverage:
Some plans offer an allowance for hearing aids purchased through a certain vendor
Certain states, including Georgia and Wisconsin, require private insurance to pay for children's hearing aids
Some private insurance providers will pay for hearing tests and evaluations, but not the devices themselves
Medicare doesn't cover hearing aids, but Medicare Part B may cover diagnostic hearing tests
Medicaid coverage differs by state
We'll Take Care of the Claims Process for You
At Elite Hearing Centers, we know how stressful it can be dealing with insurance. And that stress is doubled when you factor in a hearing loss diagnosis. Luckily, we're here to help. Our team is glad to help you file a claim with your insurance company directly. We're here to save you time, hassle, and a headache. One of our Patient Care Coordinators will take care of the whole process so you can focus on getting used to your new hearing aids.

Get in Touch With Us Today
Hearing aids are a medical need, even if your insurance won't cover the costs. Elite Hearing Centers is here to work with you to get the funding you need to enjoy the sounds of the world again. Our team is glad to help patients in South Carolina, North Carolina, Georgia, Wisconsin, and Florida better understand their insurance coverage. Contact us today and let us know which of our open appointment times work for you.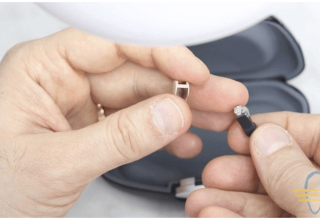 FREE In-Office Repair
Broken or defective hearing aid? We can fix it!
Stress-Free Hearing Aid Maintenance and Repairs
Hearing aids have small working parts, and it is not uncommon for a hearing aid to eventually need repair. You may try to turn the hearing aid on in the morning and find that there is no sound, or the battery door may come unhinged. These things happen, even when the hearing aids are properly cared for. If you experience an issue that needs repair, bring your hearing aid to our hearing aid professionals at an Elite Hearing Centers near you.

Experience at an Affordable Price
At Elite Hearing Centers, we understand that you have more to worry about than a malfunctioning or underperforming hearing aid device. That's why our large team of experienced professionals is eager to address any hearing aid problems you're experiencing at an affordable price.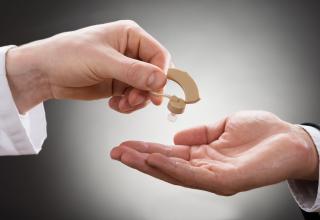 Types of Hearing Aid Repairs
Occasionally, hearing aids exhibit problems with performance or fit that the user is unable to resolve on their own. When this happens, it might be time to bring them to a professional hearing aid repair shop such as Elite Hearing Centers for more help with your hearing aid repairs. These issues can include any type of malfunctioning or excessive feedback as well as physical damage to the devices. Elite Hearing Centers provides repairs for most major brands, including Starkey, Signia, and Phonak hearing aid repairs.

Hearing Aid Problems That Might Require New Devices
With daily use, hearing aids are expected to last 5 to 7 years. Once you have reached this time period, it becomes more likely that certain damage or malfunctioning is beyond repair. This is especially likely if there is extensive visible damage, or the devices have already been repaired several times.

Contact Elite Hearing Centers About Your Hearing Aid Repairs
At Elite Hearing Centers, we're ready to help you resolve any problems you're experiencing with your current hearing aids. Whether they are in need of maintenance, repair, or even replacement, you can trust our experienced team to assist you efficiently and effectively. Contact us today to schedule an appointment.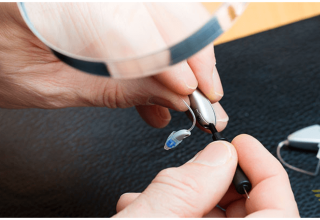 FREE Hearing Aid Maintenance
Maintenance of your hearing aids will prolong the life of your hearing aids
Proper cleaning and maintenance of your hearing aids will help prevent the need for repair and prolong the life of your hearing aids. Proper maintenance depends on the type of hearing aids you have.
Our professional staff at Elite Hearing Centers will not only help with the maintenance of your hearing aids absolutely free regardless of where they were purchased but also educate you on tips and tricks that will make maintaining your hearing aids quick and simple.
Our Tips for At-Home Care
Hearing aids require quite a bit of upkeep at home. Fortunately, keeping your device in top shape isn't difficult. Simply follow these quick tips for hearing aid maintenance:
Stay Dry: Hearing aids should never get wet! Be sure to store them in a dry place away from the sink or shower.
Remove Earwax: You use your hearing aids every day, so it only makes sense that earwax will start to get stuck around the edges. It's good practice to swab off the earwax at the end of each day to keep your hearing aids working properly.
Avoid Drops: When handling your hearing aids, it's crucial to be careful. Do your best to avoid dropping them, and always store them on a soft surface.
Change the Batteries: Don't forget to change the batteries! Batteries can damage the device if left in for too long. When not in use, leave the battery door open to dry up any trapped moisture.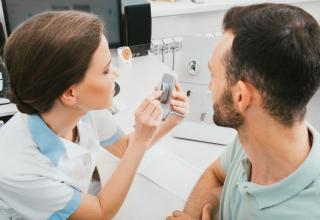 Why a Professional Should Maintain Hearing Aids
Keeping your hearing aids clean is an important form of maintenance. So, how do you clean hearing aids? While we recommend wiping off earwax each day, a complete cleaning is best left to the professionals. A professional team will be able to thoroughly cleanse your hearing aids without damaging the receivers, microphones, and tubing. Even a slight slip of the finger can render your hearing aids unusable, so it's always best to look to the professionals.

Get in Touch With Us Today
Elite Hearing Centers is proud to offer exceptional hearing aid maintenance services to patients across the country. We work with people from South Carolina, North Carolina, Georgia, Wisconsin, and Florida to help them get the most out of their hearing aids. Contact us today with maintenance questions or to schedule an appointment.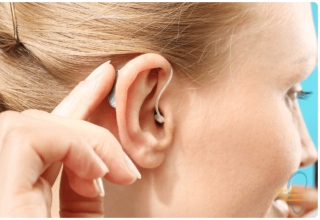 Free Hearing Aid Programming
Accurate and appropriate hearing aid programming is what makes a hearing aid fitting successful. At Elite Hearing Centers, we are capable of providing superior hearing aid programming services through the use of cutting-edge technology not available at most hearing aid facilities. Not only do we routinely program hearing aids so people love them, we also reprogram hearing aids for patients who have purchased hearing aids elsewhere but have not previously been happy with them.

Benefits of Hearing Aid Programming
Once you have found the right hearing aids for your needs, it's time to fine tune the settings and functionality of the devices to your unique specifications. These adjustable settings include sensitivity to ensure the wearer's comfort, background noise emphasis, as well as frequency, intensity, noise reduction and compression ratios and more. A skilled professional will also be able to optimize functionality to your lifestyle. For example, if you spend a significant amount of time in crowded places, the professional will be able to take this into consideration and prepare your devices for these situations.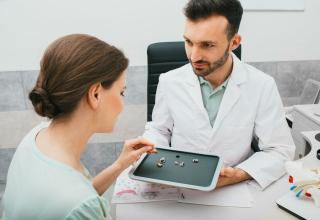 How Are Hearing Aids Programmed?
You may have considered attempting to reprogram your hearing devices by yourself. Even if you are comfortable with the different settings and adjustability, it is still highly recommended to work with a trained professional to optimize your hearing aid settings. We are unable to objectively evaluate our own hearing capacities or insufficiencies to make the appropriate adjustments. The experienced professionals at Elite Hearing Centers use ReSound hearing aid programming software to help you get the most out of your hearing devices.

Make an Appointment to Program Your Hearing Aids
Whether you already have hearing aids or are in need of new devices, the hearing aid programming services at Elite Hearing Centers in South Carolina, North Carolina, Georgia, Wisconsin, and Florida will ensure you get the most out of your investment. Also, if you have recently noticed a decrease in the performance of your devices, bring them into Elite Hearing Centers so our professionals can evaluate the need for maintenance, repair, or reprogramming. Contact us today to make an appointment.