How Hearing Aids are Getting Smarter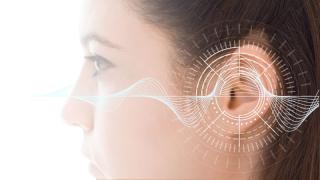 Posted by Casandra Lee in Hearing Aid Lifestyle
Roughly 48 million Americans have some degree of hearing loss. This condition affects people of all ages, from young children to older adults, many of whom qualify for hearing aids. Of course, the primary purpose of wearing a hearing assistance device is to improve your sound perception. But "smart" hearing aids can do much more than that.
With the help of artificial intelligence and a Wi-Fi or Bluetooth connection, hearing aids can improve the wearer's quality of life in ways that could only be imagined just a decade ago. Known as augmented hearing or hearables—think wearables for your ears—smarter and more accessible devices are changes the lives of people with hearing loss. Take a look at some of the applications for Internet-connected hearing aids that may interest you.
Smart Home Integration
Hearing aids with Wi-Fi capabilities can link up with other smart devices, from light bulbs and coffee pots to doorbells and thermostats. You can set up routines to begin your morning the moment you put your hearing aids in your ears. Everything is controlled through an easy-to-use app on your mobile device.
Audio Streaming
With your hearing aid linked to your Smartphone, you can stream music, phone calls, and the sound of anyone speaking into the phone's microphone—such as a teacher giving a lecture—directly to your ear.
Health and Exercise Tracking
The addition of accelerometers and gyroscopes allows hearing aids to track your physical activity. Optical sensing also detects heart rate and oxygen saturation levels, while a built-in thermometer measures body temperature. All of these readings are stored in the corresponding mobile app.
Fall Detection
The same accelerometers and gyroscopes that make fitness tracking possible can also detect falls, a leading cause of injuries and deaths among seniors. After a fall, simply touching the hearing aid activates a smart assistant, which can interpret a head shake or nod in response to questions about being injured. Then, the hearing aid sends an alert to a loved one if something seems wrong.
Language Translation
When someone speaks into your Smartphone, a translation app converts what they're saying into your language of choice. The words are displayed on the screen and streamed through your hearing aid, making it easier to converse with people who speak another language.
These smart capabilities are transforming hearing aids from single-purpose, socially stigmatized devices into high-tech, multi-use gadgets that everyone wants to wear. However, even with the wide availability of traditional hearing aids, only one in five people with hearing loss actually use one. The costs associated with seeing an audiologist, having a hearing test, and getting fitted for a hearing aid are large hurdles for some.
Fortunately, Elite Hearing Centers of America makes it fast, easy, and affordable to improve your hearing. We begin by offering a free hearing test and consultation, followed by a free, 30-day hearing aid trial. No cost, no-obligation, no kidding. To get started, call us at 855-432-7354 or contact us online. You'll be glad you did!