Why Do My Ears Itch?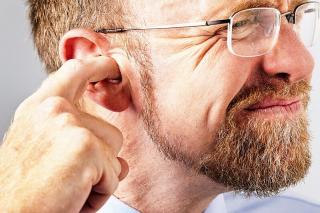 We've all had it from time to time… that itchy feeling in the ears. While this is quite common and usually goes away on its own, there are some factors that may be causing the problem for you. Here are the most common causes of itchy ears.
Ear Infections
Sometimes the first sign of an ear infection is itchy ears. If the itching doesn't go away and you start to experience headaches or ear pain, you should seek medical attention.
Earwax Buildup
Earwax is there to protect the ears from dust, bacteria, and other germs or small objects from irritating the ears. Earwax is a good thing, but too much buildup can cause itchy ears or dizziness and can affect your hearing. Using a product designed to clean out earwax should take care of the problem.
Over Cleaning
Your ears don't need a lot of cleaning. Too much cleaning can remove the protective coating of the earwax, and using ear swabs regularly can cause an earwax blockage or damage to your ears.
Hearing Aids or Earbuds
If you wear earbuds on a regular basis, they can cause itchy ears. If you believe your hearing aids are causing the itchiness, you should check in with your hearing health professional. They can check the fit of the hearing aids to make sure that they're seated correctly. If the skin in your ears is dry, they may recommend using a product such as MiraCell ProEar, which makes hearing devices easier to insert and more comfortable to wear.
Underlying Skin Conditions
Skin conditions such as eczema, dermatitis, or psoriasis can all cause the same conditions in your ears as they cause on other parts of your body.
Allergies
Like skin conditions, allergies can also cause problems with your ears. Irritants like dust mites, animal dander, pollen, or even food allergies can cause your ears to itch. If you experience persistent allergic symptoms, it's best to check with your health provider.
Final Words
The itchiness in your ears often goes away on its own. If you have persistent itchy ears, try cleaning them thoroughly. If you wear hearing aids, make sure you know how best to clean them and that they fit properly. If these steps don't take care of the itching, discuss the problem with your health professional.
Where to Go
At
Elite Hearing Centers of America
, we focus on what matters most to our patients, we want you to be completely satisfied with your hearing aids. That's why we carry all of the leading brands of hearing aids at some of the most affordable prices. Using the most modern technology in testing and programming, our Hearing Aid Specialists and Doctors of Audiology are professionally trained to find the hearing aid solution that's right for you. We pride ourselves in providing outstanding customer service along with a 30 day free trial of any of our hearing aids. Add to that our 100% NO EXCUSE guarantee on all of our products.
For additional information about Elite Hearing Centers of America and the services we offer, visit our
website
or give us a call at 855-678-3234. We look forward to serving you!