Ordering Hearing Aid Batteries and Accessories from VA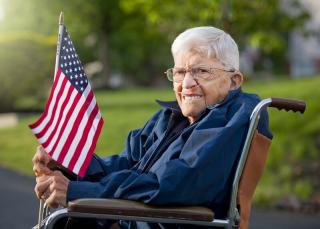 Hearing aid batteries and accessories are a fundamental need for many veterans. Fortunately, the US Department of Veterans Affairs (VA) offers a seamless and efficient process for those who meet eligibility requirements. Find out if you qualify and how to order online, via phone, or by mail.
Eligibility for Hearing Aid Batteries and Accessories
Before delving into the ordering process, confirm your eligibility. You likely qualify for VA hearing aids if all three of the following are true:
You are enrolled in VA health care.
You are registered as a patient at a VA medical center.
Your VA audiologist has prescribed hearing aids or other hearing assistive devices.
How to Apply for VA Hearing Aids
Applying for hearing aids through the VA is a streamlined process. You need to schedule an appointment with a VA audiologist who will assess your hearing loss and determine a suitable hearing aid or other hearing assistive device. If you qualify based on the above parameters, the VA will cover the cost of your hearing aids, and you'll soon be on your way to better hearing.
How to Place an Order
Ordering hearing aid batteries and accessories from the VA has never been easier. Here are your options:
Order online: Visit the VA's dedicated hearing aid page and follow the simple sign-in instructions. Be aware that you can only order hearing aid batteries and accessories online if you've ordered these items from the VA within the past two years.
Order via phone: Call the VA Denver Logistics Center (DLC) at 303-273-6200, and a customer service representative will guide you through the ordering process. Be sure to call Monday through Friday between 6:15 am and 5:00 pm MST.
Order by mail: Complete a Veteran's Request for Batteries and Accessories, VA Form 2346a, and mail it to the VA Denver Logistics Center, PO Box 25166, Denver, CO 80225. If you're ordering hearing aid wax guards, indicate the type of guard if you know that information.
FAQs About Ordering VA Hearing Aid Batteries
Are my hearing aid batteries and accessories free of charge?
Yes, eligible veterans with hearing aid recommendations from their audiologist receive free batteries and accessories.
What hearing aid accessories can I order?
You can order various accessories, including wax guards, drying agents, domes, cleaning supplies, and replacement parts.
When will my items arrive, and when should I reorder?
Delivery usually takes seven to 10 days. It's advisable to reorder when you have a 30-day supply remaining.
What if my hearing aids aren't working correctly?
Contact the VA audiology service that issued your hearing aids for immediate assistance. If you require repairs or replacements, send your VA hearing aids to the DLC. Visit the
Office of Procurement, Acquisition and Logistics (OPAL) page
for more information about preparing your hearing aids for shipping.
Contact Elite Hearing Centers of America
The first step toward qualifying for VA hearing aids is to get a hearing test and start a hearing aid trial. Elite Hearing Centers of America has you covered. Take our 30-day challenge and try any hearing aid absolutely free for 30 days.
Contact us
at 855-432-7354 today to get started with a
free hearing test
and
consultation
. You'll be glad you did!